Kerry Campbell is an established American painter with extensive national exposure. She first expressed herself artistically as a poet, before her words turned into visual art; now her practice is a combination of the two. Today, Kerry Campbell talks to Singulart about her artistic career:
When did you know you wanted to be an artist?
My artistic interest began in high school and continued into college, where I studied studio art under several well-established resident artists. However, post college, I merely dabbled for years, as I raised a family and worked in corporate America.
Something was always missing during those years – I struggled with depression and masked my unknown pain with alcohol. It wasn't until my late 40's when I quit drinking for good, that I discovered what had been missing all along. I was missing my deep and abiding connection to my self. I was missing a connection to my most authentic self – that first, and foremost, I was an artist.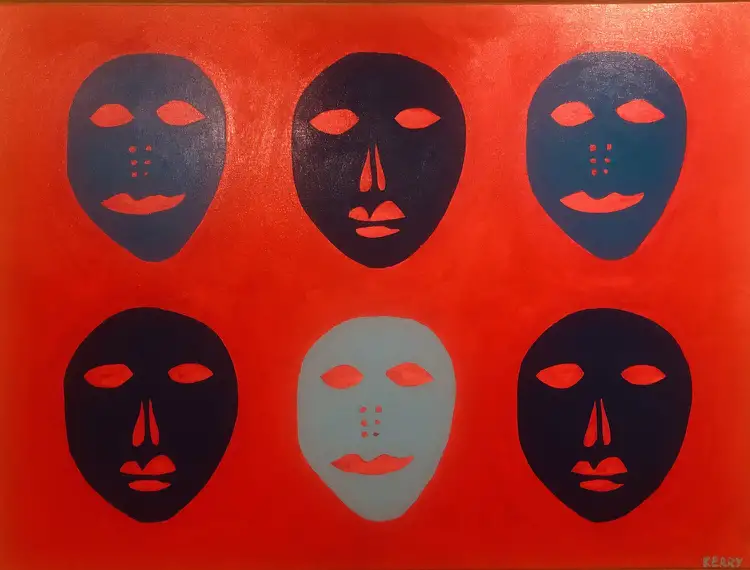 When I began to reconnect to my true self, I took greater risks with my artwork. One day I had a vision for a complete body of abstract work. I had never done abstract art before, but was painting what I called "brooding, self portraits à la Van Gogh". They were dark and tormented paintings. Once the veil had lifted and I went into the realm of possibilities with abstract, a whole new world emerged – one full of symbolism, power, and multitudes of interpretation.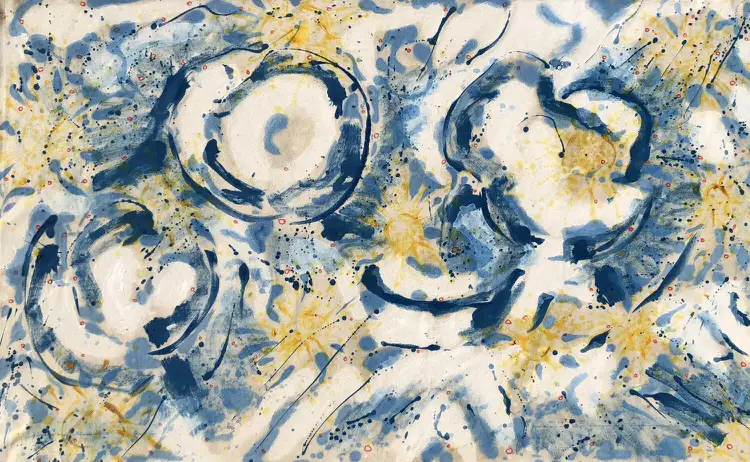 Creating art brings me joy and an inner calm that is not felt in any other way. It is my true being or and essence. Seeing the joy and happiness that my artworks bring to those who purchase them is a gift that lasts for generations.
Which artists inspire you the most
I am inspired by both Van Gogh and Matisse, for their bold use of color and their unique expression of their artistic creations.
I also take inspiration from Joan Mitchell and Helen Frankenthaler inspire me, as female artists who explored the realm of possibilities and the unknown by representing landscapes and abstract concepts in purely expressionistic form – thus freeing the artist's mind from representational constraints.
Their willingness to follow their vision and passions in a time when the art industry was dominated by men (still is) and not only experiment, but to claim their own rights as creative geniuses, and build a long lasting and truly personal and unique body of work is something that I aspire to achieve.
What would you be doing if you weren't an artist?
I would be a poet. I already am a poet. When I got my master's degree in creative writing, I thought I would be a writer of some kind. I am always writing poems.
Often, I combine my poems with my artworks. For the body of work called Metaphorical Relationships, these are abstract shapes that interact and engage with each other – unique white shapes in bold color fields. I write a love poem to go with each one of these artworks – an expression of the story unfolding between those shapes.
What is your next artistic project?
I am currently working on creating a new body of work called Faces of the Soul. This hearkens back to my life long fascination with faces. Sometimes things come full circle, but at the same time they evolved into another plane of existence and expression – something fuller, more electrifying, and utterly new.
What advice could you give to young artists starting out?
Find your unique vision and voice and follow it where it leads. Don't question it, just do it. Allow to come out what comes out – this is your essence at your core and this is what makes you special.
For more artworks of Kerry Campbell, visit her Singulart page here.