Touched by the devastating events in Beirut, Singulart wanted to highlight the richness of the culture and art of Lebanon through the works of our Lebanese artists. The country is home to a multitude of artists with a myriad of styles. In this article, we would like to introduce three Lebanese artists for you to discover.
Title Image:  Beirut Port Explosion (2020), Mona Asmar Hecker
« Be yourself, and try to communicate your deep feelings and concern via your paintings. Be an advocate to your time. »
Mona Asmar Hecker has been exhibiting her works since the 1980s in the United States, the United Arab Emirates, and Lebanon. Her artistic style has matured to the point where she now feels compelled to translate disturbing world issues through her compositions. Hecker paints endangered species and tackles the distress of war while also portraying vibrantly colored butterflies. She paints using acrylics as it adapts best to her needs, and adamantly 'does not follow any rules'.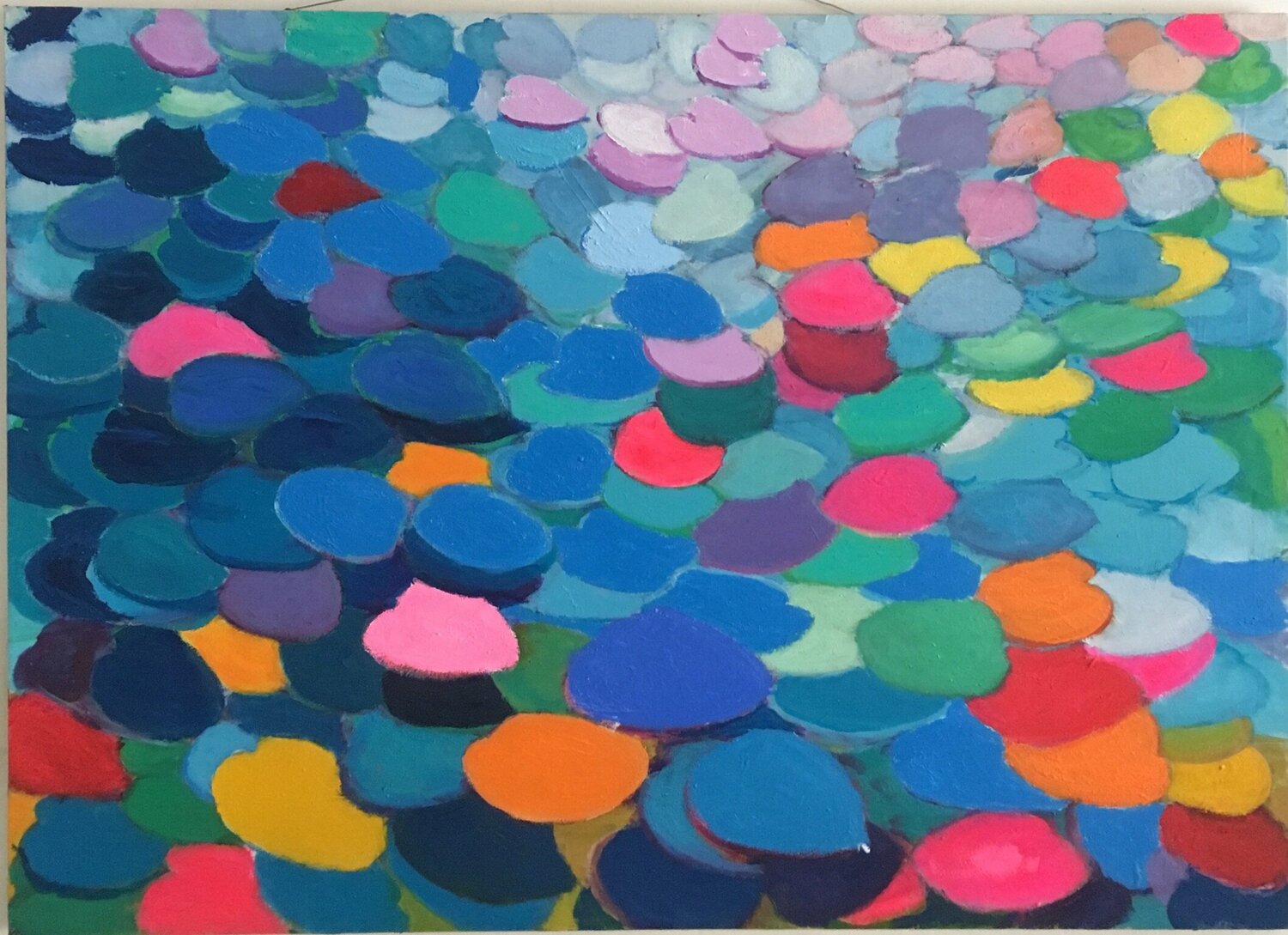 Despite her departure from Lebanon early in her life, Moana maintained a special bond with the country and made it the subject of her paintings numerous times. She reflected on Beirut's opulence of the 1960s but also portrayed the country's struggles in the 21st century. Her renowned oil paintings showcase the artist's expressive style that is especially intriguing in Mona's series "Then and Now".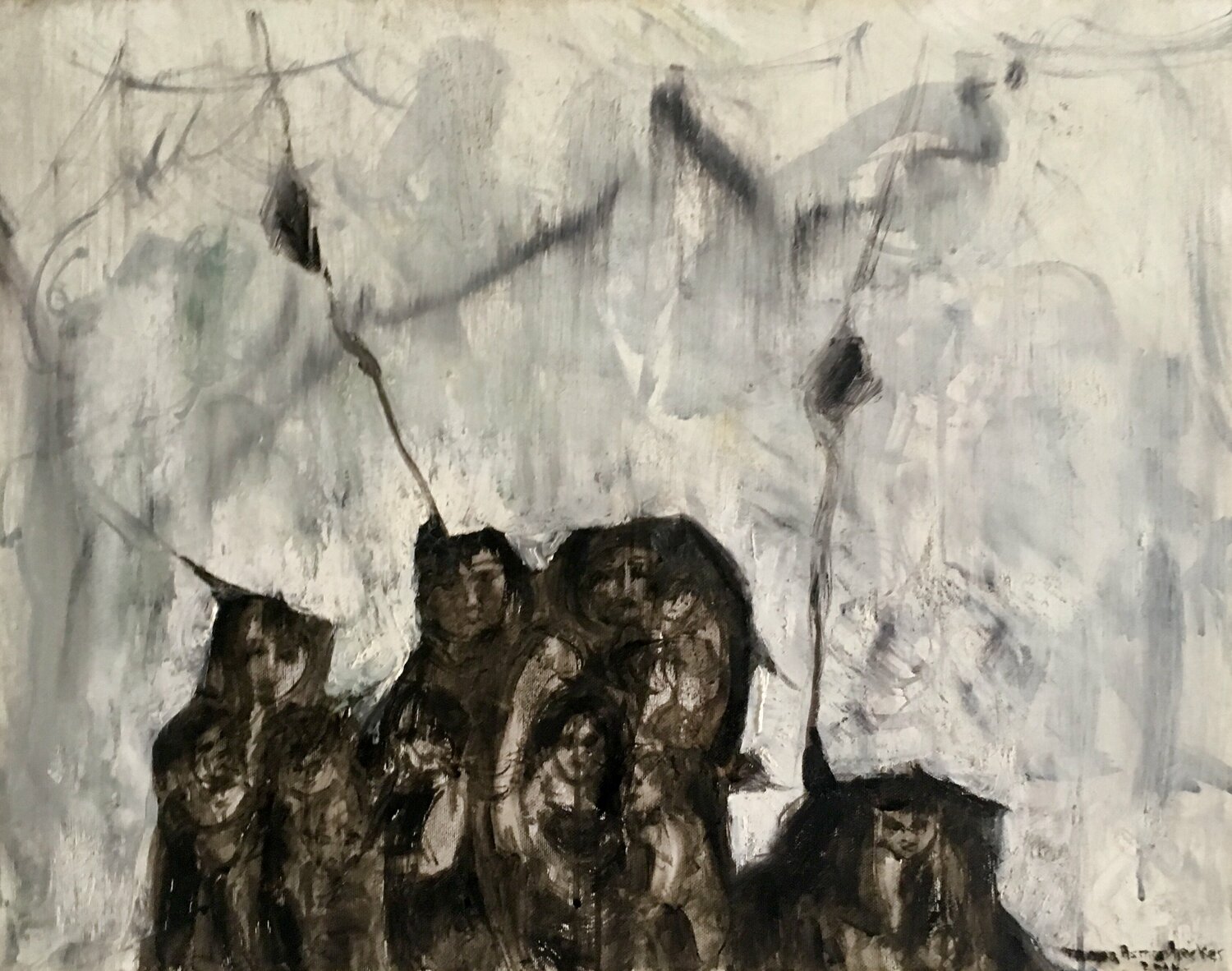 « My style is fluid and diverse: sometimes abstract and at other times realistic or inspired by pop art, other cultures, influences and global trends. »
Nayla Kai Saroufim is an experienced Lebanese sculptor whose works have been featured in several art fairs worldwide. After working for multinational advertising agencies, she decided to pursue her art career full time, blending unexpected mediums and techniques to create bright and joyful works. Blending abstract and realist art, she fuses playful graphics with materials like steel, copper, and wood to create witty sculptures.
Her series 'Moving Emotion' is a collection of characters and objects in colors that portray a range of simple emotions experienced by all throughout their life. She utilizes the balloons and colors to evoke these emotions within the viewer.
Nayla's work can be interpreted as seeking beauty within simplicity. The pop-art style of her scultpures show her strong and positive personality that is mirrored in her art.
« I would like my painting to be the point of departure of an adventure, in which the viewer is the main character of discovery. »
Lydia Moawad is an acclaimed Lebanese artist whose works have been featured in solo and group shows internationally. Growing up in a family of artists, Moawed defined her current style creating vibrant abstract paintings exploring the world seen in its true dimension, full of pure sensations. Her paintings are characterized by metallic color palettes and emotive brushstrokes that bring a rhythm and energy to the work.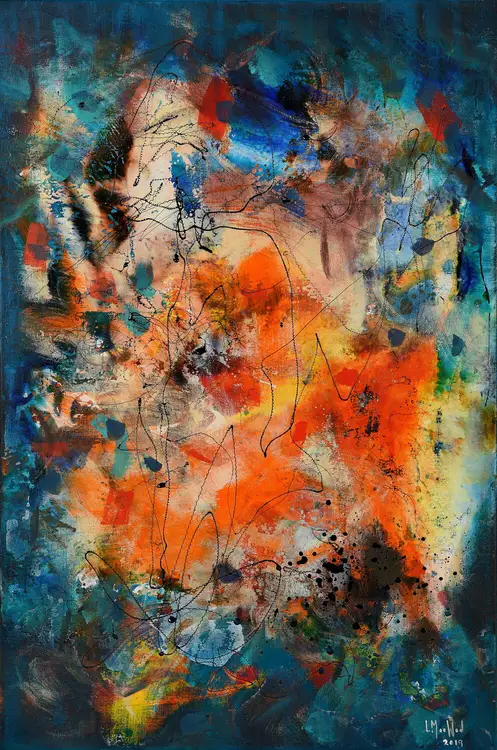 Lydia cares deeply about the reaction her paintings evoke in the viewer. Indeed, she is often only satisfied with her work if the viewer learns something about themselves while looking at it. She cares about personal reflection and her abstract works thus offer a wide range of possible interpretations but most importatntly sensations.
Even as a child, Lydia was immersed in the quest of finding meaning through art. Her work is driven by a thorough research of colors and how to share her feelings in a meaningful way. Having honed this skill, today, her paintings almost instatntly take shape on the canvas before her.
If you would like to support Lebanese artists or discover more works and paintings from this beautiful country, explore our collection: Contemporary Lebanese Artists on Singulart.