Melinda Matyas is an exciting Hungarian painter and draftswoman based in London, she has exhibited her work both at home and abroad. Inspired by the old masters as well as contemporary painters such as Egon Schiele and Jenny Saville, she composes works that explore ideas of identity and memory. Focusing on her use of fragmented forms and vivid colors, she explores how identities and cultural differences impact and distort memories. She talked to Singulart about her artistic journey:
When did you know you wanted to be an artist?
I've known that from a very early age. As a kid, I was completely fascinated by drawings and paintings. I saw them as the result of a magical portal into a different world. I looked up to artists as if they were some kind of gods. Back then I couldn't have imagined that one day I would become one. At that very early stage of my life, my favorite thing was coloring books. Some time has passed since then and now I see the world and the artists in it through new eyes.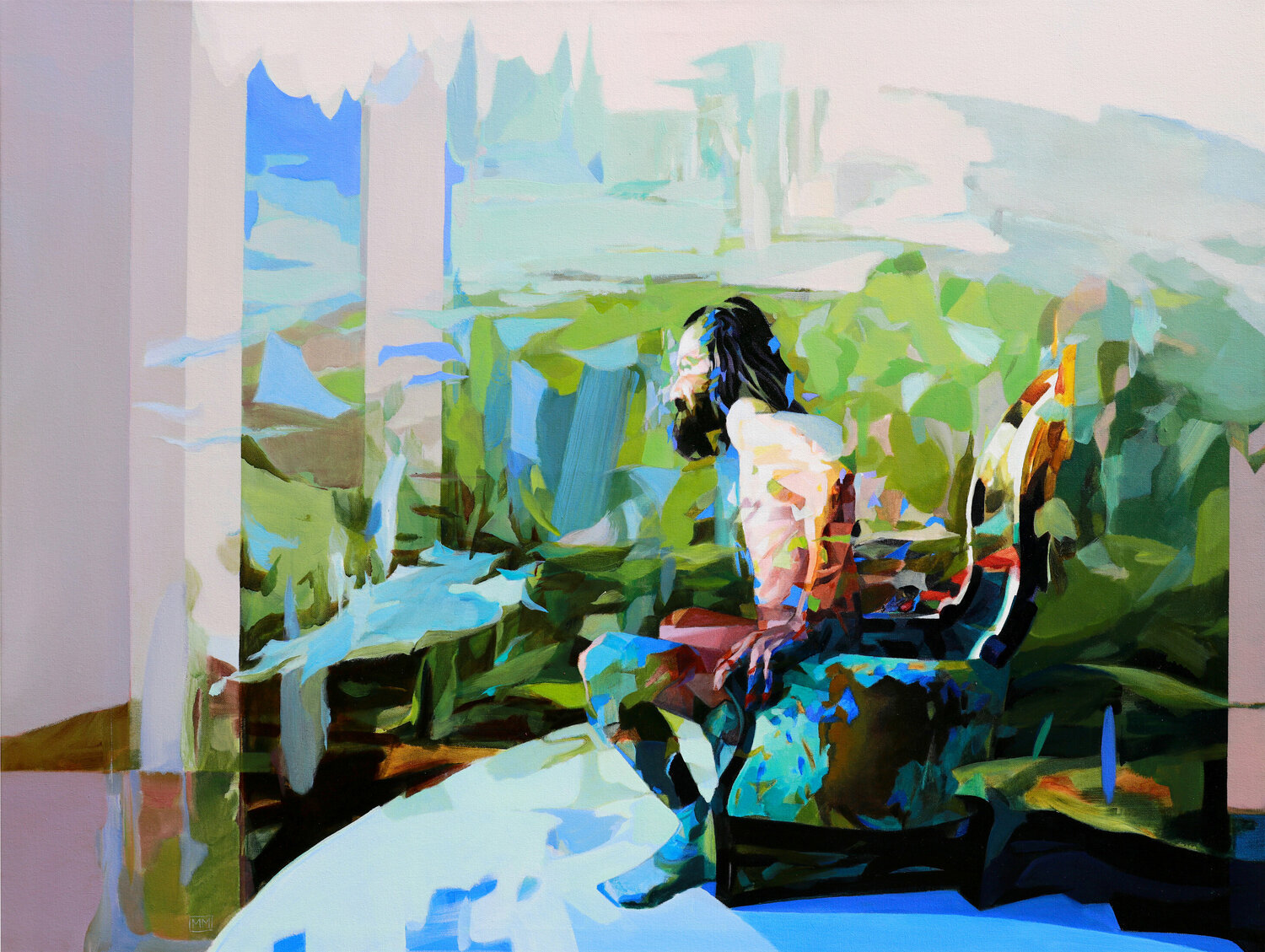 Can you talk about your artistic influences and other artists you are most inspired by?
I'm inspired by both contemporary artists and old masters. I would highlight some of them like Egon Schiele, Van Gogh, Jenny Saville, and Ann Gale. In my artistic practice, I'm mostly influenced by everyday life. Although what really interests me is the human psychological attitude towards society, towards ourselves, and how we cope with the demands of society and human relationships.
Do you prefer to work alone or collaborate with others?
I prefer to work alone as I see creative work as a rather lonely practice, but I don't mind collaborating with fellow artists occasionally.
Can you tell us about a project you're currently working on?
I started a project during the pandemic entitled 'Are there heroes behind closed doors?' which focuses on the emotional and mental shift people are experiencing in their lives due to isolation. The new ways of coping with life and the idea or the reality of death during the pandemic is full of meaning, and it can teach us about ourselves a lot. I find that fascinating.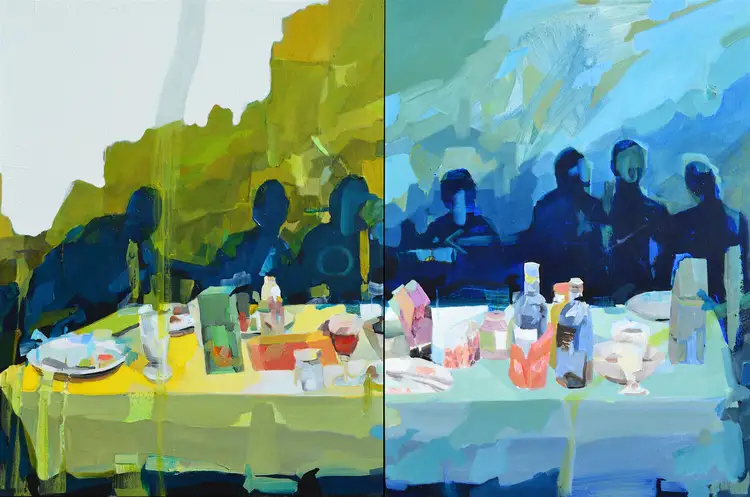 What do you think you would you be doing if you weren't an artist?
If I wasn't a visual artist, I would like to be a writer. I love working with ideas. Although I could be just as happy as a gardener too, because I love being in nature and working with and for the earth.
Have you found any other artists on Singulart whose work you admire?
There are many great artists on the website and I don't know all of them, though I would mention the work of Benjamin Garcia which I like.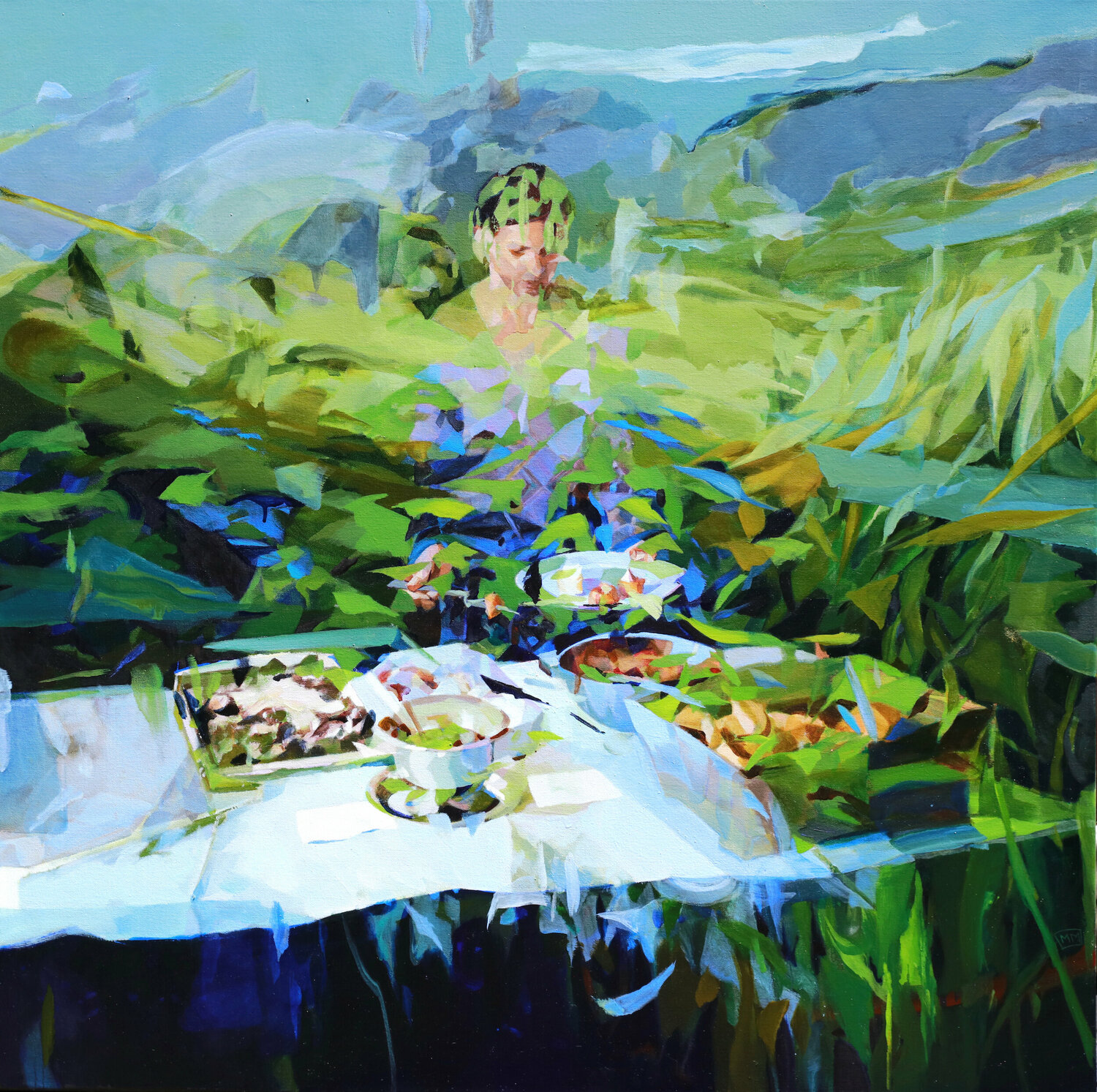 What advice could you give to young artists starting out?
I'll quote Picasso's famous saying, as it helped me change my view on how to maintain an active creative practice:
"Inspiration exists, but it has to find you working."
For more artworks of Melinda Matyas, visit her Singulart page here.