Mentemano was created by Nicola Gisonda, a designer which wanted to insuflate freedom in all his design. For him, the conception of each piece begins with an inspiration from nature, which is subsequently realised through the choice of sustainable and environmentally friendly materials. In addition, Mentemano's designs also involve the human and spiritual dimension, inviting individuals to experience new models of life.
We sat down with Mentemano to discuss the world of design as well as their inspiration and creative process.
What or who are your sources of inspiration?
My main source of inspiration is nature and I focus on the expressive power of my designs to raise awareness of it's presence in human life. I do not confine my approach to my use of materials and technical procedures; I seek to involve the human and spiritual dimension of the individual, trying to push new ways of living.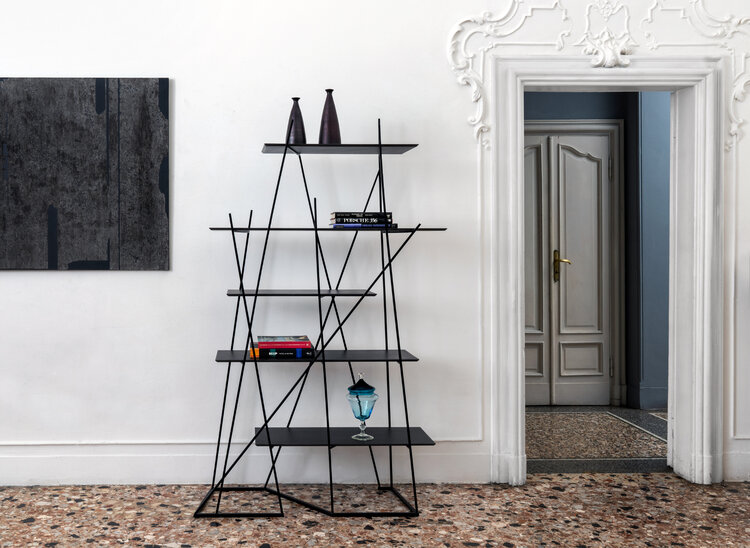 Talk me through your creative process, from the initial idea to the realisation of the product?
Sustainability lies at the crux of my creative process. Indeed, inspiration for my designs stem from the natural world before becoming tangible projects built with sustainable materials. Writers and poets speak about their surroundings while painters and sculptors express their reality and experience. In fact, designers do the same. Nature is the muse and you can't be "green" without bearing this in mind.
How do you think contemporary design and art intercept?
Originally the way we conceived art and design differed. However nowadays I believe there's a really strong connection between these two worlds. Indeed, we can finally define art as a common and universal sense of living; a powerful instrument that bring us together. Today it is a universal language for creatives in all areas of discipline.
What materials are the most rewarding to work with and why?
Materials born in nature that possess a 'living' quality and a variety of different uses. Indeed I work everyday to find the best materials to fit this ethos. In fact, 'Bosco bookcase' – running for 2022 Compasso D'Oro – adheres to this belief. More specifically, I followed forestal sustainable practices by working with natural CDF material, black compact compressed wood fibers. The wood comes from forests in thinning out conditions and it helps to give new life to suffering areas.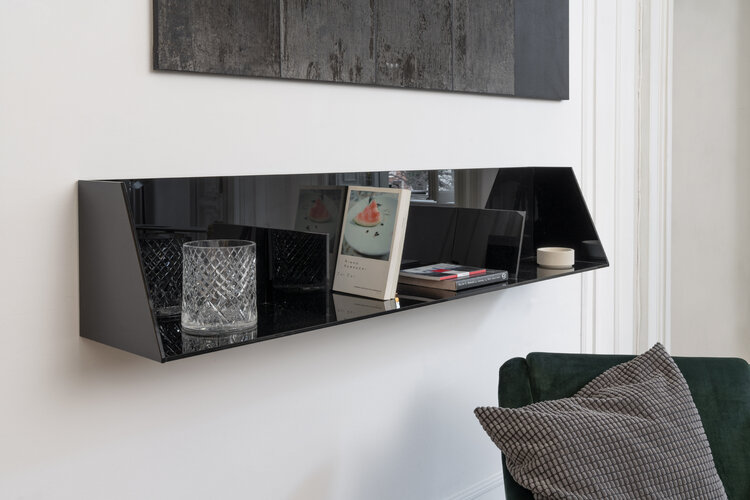 What do you consider to be your greatest challenge when it comes to the production process?
As a young designer it's really hard to set up a brand new production as well as find suppliers that closely match your ethos. Maintaining sustainable procedures is important to us and we try to reach a compromise between beauty and technical requirement. We focus on technical sketches to achieve the best selection of materials, details and finishings to satisfy the high standards of our customers.
In your opinion, what is the mark of a successful design piece?
A piece able to survive the ages and the passing of time. One that serves humans, is respectful of the world around it and can adapt for new purposes. That's the hard aspect of being a designer, conceiving more than just an expression of beauty: an instrument of service that has capacity to relieve.
What impact do you seek to provoke with your designs?
As I said before, I try to push awareness of the natural world through my creations. One would ideally consider my products an extension of nature into human life. Seeking to eradicate the borders between humanity and nature, I create pieces that highlight nature's astonishing power.
What major milestones have you crossed as a designer as of recent? How have you grown and what have you learnt?
I am truly honoured to be a recent nominee for my Bosco bookcase for 2022 Compasso D'Oro, a worldwide known award established in 1945 by ADI – Associazione per il Design, the historical Italian design association.

In addition to that, my pieces were selected for Cluster Apartamento – an exhibition in Rome at Palazzo Branccacio. This is a really special project in which the domestic dimension of living has been experimented and explored. On the sixth floor of the noble palace, there are seven rooms of the 500 sq. m apartment that interpret a timeless journey through design objects. Moreover, during this time I started to truly understand the fundamental role of trusted suppliers. Through them, I give life to my creations. This helped me learn a lot regarding technical procedures, the use of materials, the different options you can get regarding finishes and sustainable use of nature elements. I'm still learning every day of my creative process.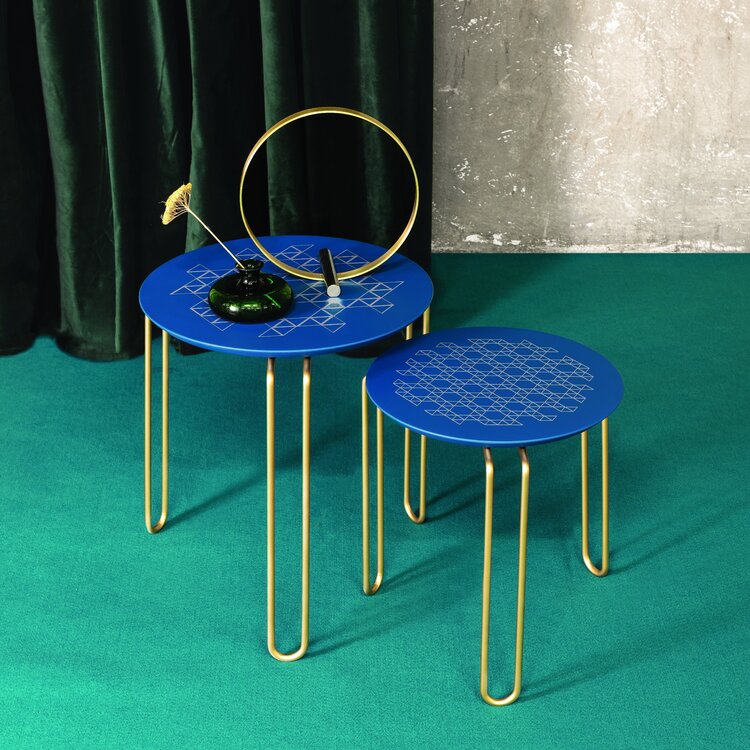 Are there any contemporary designers you have discovered lately whose work you admire?
I've always been fascinated by Mies van der Rohe, who is obviously not a rising star in the design industry but rather a true legend. His poetics of "Less is more" has been a fundamental inspiration for my creative process. 'Less cabinet' from my collection is a real witness of this personal influence. When it comes to contemporary designers, I can mention Sara Ricciardi whom I worked with for Cluster Apartamento.
Thank you Mentemano ! Click here to view their full SINGULART portfolio !