Thanks to public figures such as actress Gwyneth Paltrow and Netflix star Marie Kondo, Feng Shui is more mainstream today than ever before. But what is it really? It is the ancient Chinese practice of creating balance with the natural world in our interior spaces. It uses energy forces to create harmony between individuals and their environment. We invited the expert and social media influencer Cliff Tan to guest-curate a collection for an exclusive sale on SINGULART.COM. It was also the perfect occasion to have a chat with him.
What has inspired your interest in Feng Shui practice and how did you get into it?
Since my childhood, I have always been interested in buildings and houses. That's how I got into architecture – I learned that discipline and I am an architect now. That is what inspired me to look around: at buildings, at my environment. I am from Singapore, and from that part of the world, we are all very interested in Feng Shui. Even when I was young, my parents would always make me aware and sensitive about that. I used to ask myself what did it matter. So, I began to discover more about Feng Shui. As I started studying architecture, I also started to learn Feng Shui.
Where did you learn Feng Shui?
My grandfather is a Feng Shui master. So, I learned a lot from him. I also learned a lot by myself, by doing research. Feng Shui is a very special thing. There's two sides to it. One side is the theory and the other side is this intuitive sense of space. You must know and feel where the energy is. That's the hard part to learn, you need experience.
What was your intent and ambition with the launch of "Dear Modern" on social media?
I learned Feng Shui for many years, then it kind of faded away. I started doing normal architecture and I was designing houses for clients. But, I've always had Feng Shui somewhere in the back of my mind. When I was designing houses, even when I did not express I was applying Feng Shui, you could always find that in my work. At the end of 2020, I started to use TikTok and Instagram. I was wondering what kind of content I wanted to share. Certainly not architecture, because that's a bit boring (laughs). So I decided to try to share Feng Shui knowledge and my first video went viral on TikTok first. I then understood people were interested in Feng Shui and that they want their space to feel good and to look good. So then, I mixed my Feng Shui knowledge and my interior design skills altogether.
Does Feng Shui have a real impact on people? How?
I think it helps. If you place your things in a nice place, the right way, you will feel better, and perform better, no matter what you have to do.
Are there some rules that you should never do according to Feng Shui?
We have the most famous Feng Shui rule: the one about the way you put your bed in your room. Your feet should never point to the door. Also, wherever you sit, try not to face your back towards the door, because you can't see who's coming in. Another thing that is super important: try not to have images of deaths or negative thoughts – at least that you find negative – in your home.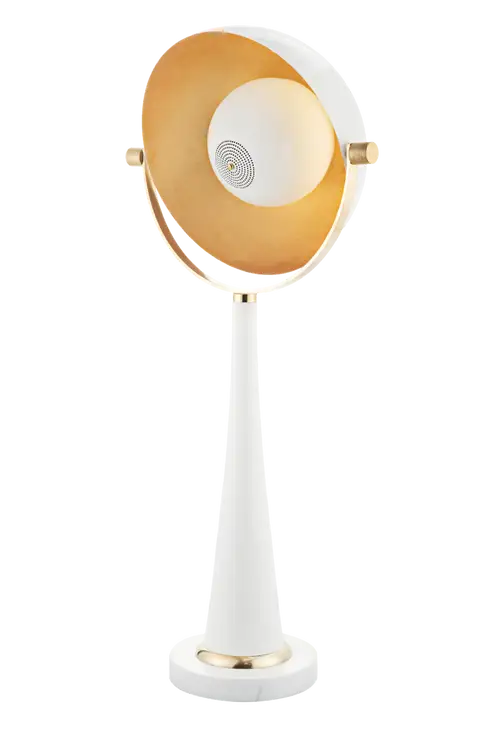 How do you proceed in order to bring a Feng Shui atmosphere into a living room?
First, I need to understand the client. I need to know how they use their space. Once I know that, I will understand where they spend most of their time, see how they move in their home, where they walk. It's about creating a space where they feel good.
You are very popular on Tik Tok and Instagram. What is your secret formula?
It was a surprise to me! I did not plan to be popular on Instagram and Tik Tok. But, if I try to rationalize and guess why I'm popular, I would see it's because I explain Feng Shui which is not very easy to understand. I try to make it relatable to people.
How do you think social media has changed the landscape of interior design?
It has changed it so much! Now we are exposed to so many facets of interior design. Before, we only had print magazines. What we saw was really what the editors of those magazines decided. Now there are so many different channels, so many different kinds of people and styles. There's no fixed trend, everybody can be themselves, there's an on-going trend for everybody.