Massimiliano Giordano founded Atlasproject, an Italian furniture design studio based in Italy whose pieces have been exhibited nationally, as well as in the United States, Germany, and Austria. Originally inspired by the Scandinavian design, he describes the project as being a continuous journey of inspiration and encounter with the many and diverse voices of European design.
We sat down with Atlasproject to discuss the world of design as well as their inspiration and creative process.
What or who are your sources of inspiration?
Travel is key to my professional and personal life. I have been living abroad for many years, first in Denmark, now in Austria. I get inspiration from searching for authentic contact with what is other than me. My aim is to observe, capture, but also look inwards and recognise what is born as deeply mine.
Talk me through your creative process, from the initial idea to the realisation of the product?
I jot down what strikes me every day. I often just write down just hints and ideas, sometimes I take a photograph.
By training I always start from a sketch, like a primordial representation. I then move on to a graphic representation in 3D where I analyse the technical and constructive part of the project. With the first prototype I move on to the search for materials and technical solutions. That is to verify if and how the product is feasible. Finally, the most exciting part of the entire project takes place in the laboratory: the contact with the created object, a sensory experience that surprises me every time.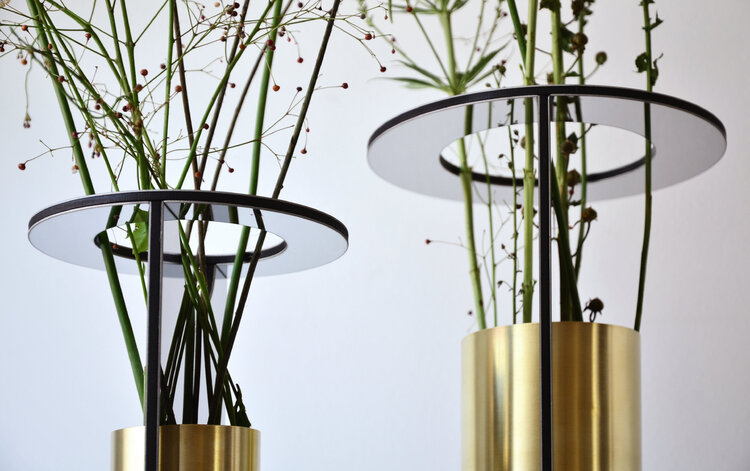 How do you think contemporary design and art intercept?
Art can express itself in the creative approach of design. A design object can represent – and it often is in fact – an instrument of expression of the designer's artistic self. The panorama of contemporary design is full of products with an evidently artistic matrix, both in inspiration and in realisation. They are products that can excite and leave their mark over time. Often they are designed for made-to-order, but sometimes also intended for an industrial production process.
What materials are the most rewarding to work with and why?
Over the years I have worked with all kinds of materials, from ceramic to wood to glass. I am fascinated by the mystery of the textures, colors and elasticity of each material. I have no preference, nor can I have any. What I learned is that for each project it is necessary to look for the appropriate materials. For example, it is with the aim of interacting with the observer that I've chosen the mirror as the main element of my latest creations.
What do you consider to be your greatest challenge when it comes to the production process?
Balance, first of all. Between form and function, aesthetics and utilisation. And also, constantly refining the manufacturing techniques, with the primary aim of preserving craftsmanship, and with it the uniqueness that only a hand-made object can donate.
In your opinion, what is the mark of a successful design piece?
The ability to last through time, but also to interact with the environment and those who live in it, by inspiring a continuous emotional and sensory dialogue.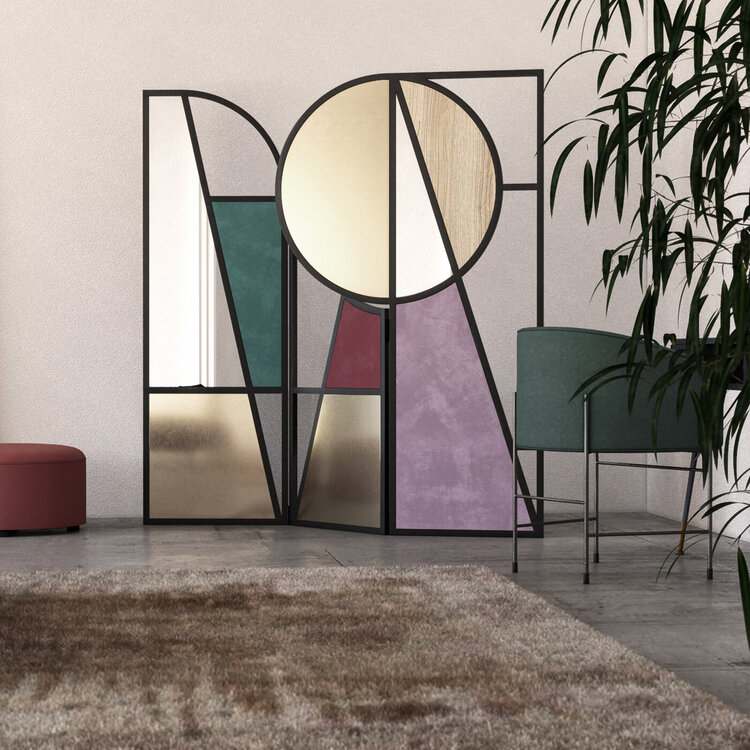 What impact do you seek to provoke with your designs?
I have always wanted my design to involve the observer, to seduce them and catch their eye, but not to attract their attention in an intrusive way. The idea of getting noticed at all costs does not belong to me. What really must distinguish my products is to let themselves be discovered, to surprise with essential elegance.
What do you value the most in the world of functional design?
The variegated and multifaceted soul of design in all its forms and the interesction between aesthetic and functionality. I also value the incredible possibility that design offers to perceive the creative process while experiencing the product.
What major milestones have you crossed as a designer as of recent? How have you grown and what have you learnt?
I grew up working in a laboratory where the game of creation has always been the starting point. The technical preparation was very solid and allowed to verify the feasibility of the projects before giving them life. There I learned the secret of a good design object: when creative flow meets with adequate technical-professional knowledge.
The last few years abroad have been incredibly enriching. I worked hard to find the synthesis between my Mediterranean origin, the Nordic design style and then the Mitteleuropean one. I dedicate myself to the personalisation of my pieces in order to reach a result that corresponds to the expectations my clients.
Atlasproject has been present in various international events, such as the 2021 Salone del Mobile.Milano2021, trade fairs and sector events. We're expecting to participate in "Edit Napoli" next October and present our pieces in the exclusive setting of the Cloister of San Domenico Maggiore, Naples.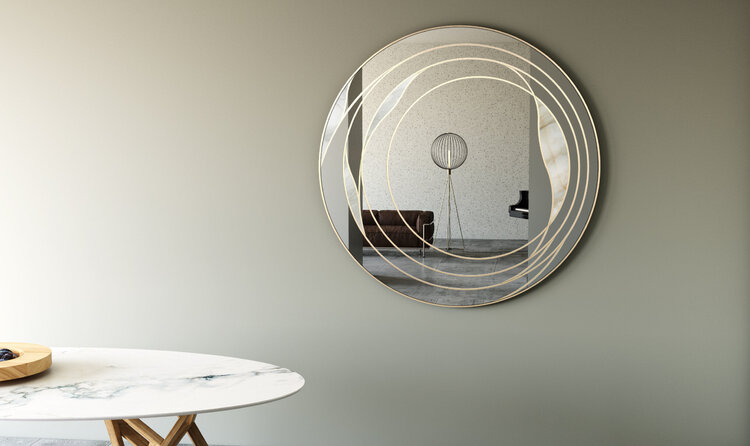 Are there any contemporary designers you have discovered lately whose work you admire?
I have long admired the works of Patricia Urquiola for her ability to always undertake new and original paths.
Thank you Atlasproject ! Click here to view his full SINGULART portfolio !