Johannes Hemann is an award-winning Designer based in Germany whose works have been exhibited in the United Arab Emirates, Switzerland, and the United States. He characterizes his pieces as "following the process and not the function". Hemann's diverse compositions are translated through stainless steel, wood, bronze, etc.
We sat down with Johannes Hemann to discuss the world of design as well as their inspiration and creative process.
What or who are your sources of inspiration?
I draw most of my inspiration from nature. I live next to the forest and to see the growth of trees and nature around me is deeply inspiring. Nature finds solutions that are not only very sustainable and effective, but esthetic and opulent. Another source of inspiration are materials. Sometimes I see a material and this sparks a my thinking and experimenting with this material. Forming large products from tiny pieces is something that engages my imagination and inspiration.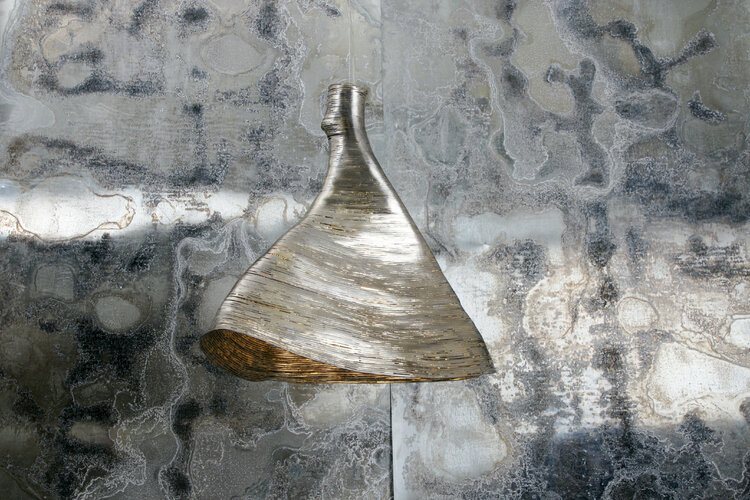 Talk me through your creative process, from the initial idea to the realisation of the product?
This, of course, depends on where I drew my inspiration from. Was it from something I saw in nature or a material I'd like to work with? For a material, I often start with research – how can you work with it, which techniques have been applied and which have not. Once I gain a deeper understanding of this, I start sketching the products I could create. For the pressed wood series I was inspired by nature – wood can burst and bend when a tree falls or has been hit, but what can you do when both is combined. I start by trial and error, working on all possibilities I can think of to achieve the product I have in mind.
How do you think contemporary design and art intercept?
I think design and art get very close these days. Many designers not only work in the field of traditional furniture design, but create individual pieces that stand as products and art.
What materials are the most rewarding to work with and why?
To me, natural materials attract me most, like wood. Wood is born in nature, it is strong, but soft in a way. It can be worked into so many different shapes and can be treated with so many techniques.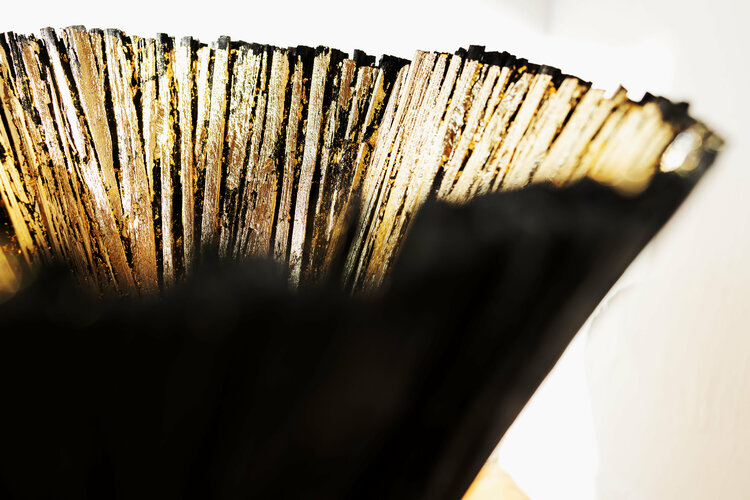 What do you consider to be your greatest challenge when it comes to the production process?
I often start with the picture of a finished product in mind. The challenge starts when I have to work out how to realise this product. To find the right process and materials, and not be disappointed if I cannot achieve what I pictured in my mind right away.

Failing is part of the process and I find it an interesting to interact with the material and learn to accept changes and challenges. The next challenge, is to finally manufacture a product that is interesting and beautiful.
In your opinion, what is the mark of a successful design piece?
A strong and surprising idea always impresses me most. But I would also say that successful design pieces always live on new aspects in shapes, materials or processes used.
What impact do you seek to provoke with your designs?
I always try to ensure that the products I make have more than one perspective. I like to work with organic shapes as these offer the opportunity to see the object in multiple ways depending on the angle you look at it, or the way the light changes. This gives you the chance to explore the object again and again.
What do you value the most in the world of functional design?
It is always most rewarding to create objects for people, to create something that will be part of someone's daily life and will interacte with them.
What major milestones have you crossed as a designer as of recent? How have you grown and what have you learnt?
During my studies, I started with a rather sucessful exhibition at the fair in Cologne which made me very proud. The publicity we (it was with a group of friends) received was impressive for us as young students. Throughout my studies and my work life thereafter, I was always very greatful for praise and publicity.
There are still so many interesting and creative ideas in this world but the most important thing is to trust yourself and follow your own path. If you fail and it doesn't work out, or isn't as successful as you hoped, it remains most important that you stayed with yourself and tried.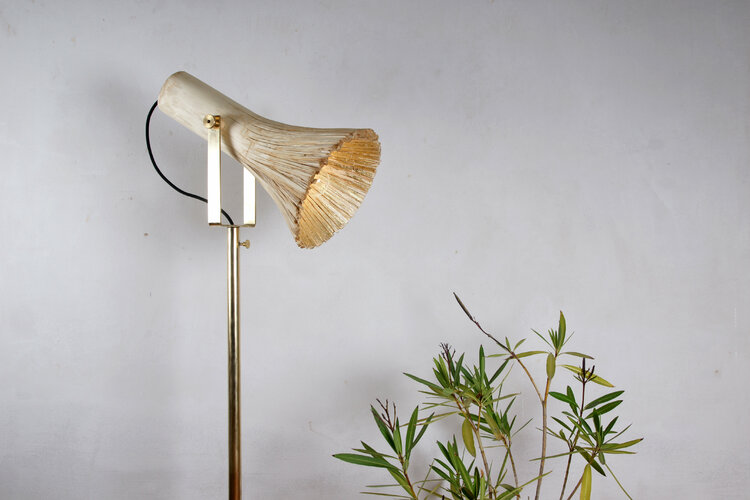 Are there any contemporary designers you have discovered lately whose work you admire?
There are many contemporary designers with interesting approaches, but I still admire nature the most. As such small parts in the eyes of nature we understand so little. Thus we should never stop exploring it, to better understand it and find ways to save it.
Thank you Johannes Hemann ! Click here to view his full SINGULART portfolio !